Where Can I Get a Cheap Cash Register with Scanner?
Is your scanner and cash till broken? Get a cheap cash register with a scanner from CCM EPoS. We are a company that delivers the best EPoS systems in the country. Our team will take your requirements and retail background into account to find professional cash registers that work to your company's individual needs. Take a look at some of the cash registers and scanners we provide:
Get a cash register with scanner at cheap prices
Come to CCM EPoS and we will provide a wide selection of simple till systems that will improve your business with quick, flexible sales transactions. So get a cash register with a scanner at cheap prices with CCM EPoS.
Features of our scanner cash register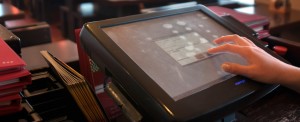 When you buy or lease a scanner cash register with CCM EPoS, you will benefit from many additional and supportive features. These facilities are installed to improve your commercial business in a way that you previously have never seen before including:
Easy programming
What our EPoS systems are renowned for are their easy programming features. We understand that every store works differently and will sell products that are unique to their business. We install programs that are individual to your consumer's needs. Actions are implemented in easy-to-find controls to quicken the pace of each sale and make your employees feel confident behind the till. These actions include:
Discounts
No Sale
On screen prompts
Print receipts
Shelf edge labels
Subtotals and so much more
Quick scanning
What makes for an efficient retail business? When you work in retail, you want to ensure your scanner works effectively. If your scanner is broken, you will waste your time and money inputting the details manually into the system. Make sure your profits don't suffer from a malfunctioning scanner when you buy a cash register with a fully working scanner at CCM EPoS.
Touch screen software
Are you fed up of inputting data on a keyboard? Do you want to find a quick and easy alternative method to process your sales? All of our EPoS systems will have touch screen software that will simplify the navigation of your till system. With all the actions at just one-click of a button, you will save money, and time training staff, with a simple touch-screen till.
Our touch screen till software is made with the hospitality and retail sectors in mind, so that they receive the most out of their efficiently running cash registers.
What CCM EPoS will do for you?
When you are looking for a cash register with a scanner for sale, we provide the necessary equipment for your business. At CCM EPoS, we want to help you with your retail business in Dorset by providing the best in EPoS systems. With our innovative and improved till technology, you will see your profits skyrocket with smooth and fast sales transactions from our quality cash registers.
Get in touch
So where can I get a cheap cash register with scanner? You can get one at CCM EPoS, so contact us today on 01202 302666 or email info@ccmepos.com to get your new cash register.